---
Friday Sept 19, and Saturday Sept. 20,2014- Alt Car Expo , Santa Monica, Civic Center, Ride & Drive Toyota, Mercedes Benz, VW, Nissan, Ford, Chevy Volt
The Expo and ride and drive is free and great to test out some new Electric /Hybrid cars. They always have the latest including the Toyota Fuel Cell (to see not drive). Saturday the speaker session are free. Come and see the latest in Alternative Energy Cars!
~~~~
PLUG IN Prius Information page
~~~~
Prius IGuide by Toyota -
For example, I clicked on "Seats & Cargo area". A video plays showing how to work the Driver seat adjustment levers. Also saw how to get 3 golf bags in the cargo area.. (thanks Aileen)
http://www.toyota.com/owners/web/pages/how-to-videos
, then click on your car.
---
---
Why Don't I get the EPA Mileage??
~~~
Pairing 2 Bluetooth Phones with the Prius-How to Select Which Bluetooth Phone with the Prius
~~~
~~~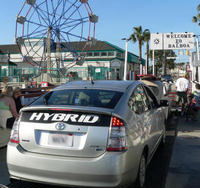 How to Defeat Nav ('04,'05) with NO Car Changes
Interested in getting on the OC Prius Club email List for meetings? Email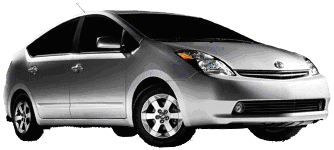 Websites:
∑ Orange County website- OC PriusChat Forum
∑ Johnís website- http://john1701a.com/ great info sheet, hints, user guide, etc.
∑ San Diego Prius Club- http://www.PriusClubSD.com Large local club with lots of info
∑ Bluetooth info for your Prius -toyota.letstalk.com
∑ http://www.vfaq.net/ Prius FAQ -This is a listing of FAQs/VFAQs from the 2004 Prius community for various Modifications or Repairs ,pickup checklist, etc.
∑ http://home.earthlink.net/~jkash1 Jeff Kash, links to other info
∑ http://www.vassfamily.net/ToyotaPrius/TipsTricks.html Hints /tips(diagnostic screen, reverse beep turn off)
∑ http://www.geocities.com/priusjames/
∑ Prius Groups:
o Yahoo-Prius-2G- http://autos.groups.yahoo.com/group/Prius-2G/
o http://autos.groups.yahoo.com/group/2004-prius/ (unmoderated- lots of spam)
o Original Yahoo group - http://autos.groups.yahoo.com/group/toyota-prius/
o GreenHybrid.com - Prius and other hybrids